Ebook Submissions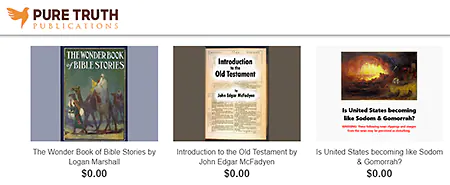 Are you a Christian author interested in sharing your ebook for free in the PureTruthPublications.com store so you can reach a wider audience? If so, you are welcome to submit your ebook to us for review for possible inclusion.
Guidelines
• The ebook must be consistent with Christian values and morals.
• We are unable to provide any reports or statistics on usage or downloads; all products listed in the store are generally downloaded and used regularly.
Contact us at:

with an attachment or URL link to your ebook PDF.

May God bless you!